New Year Badges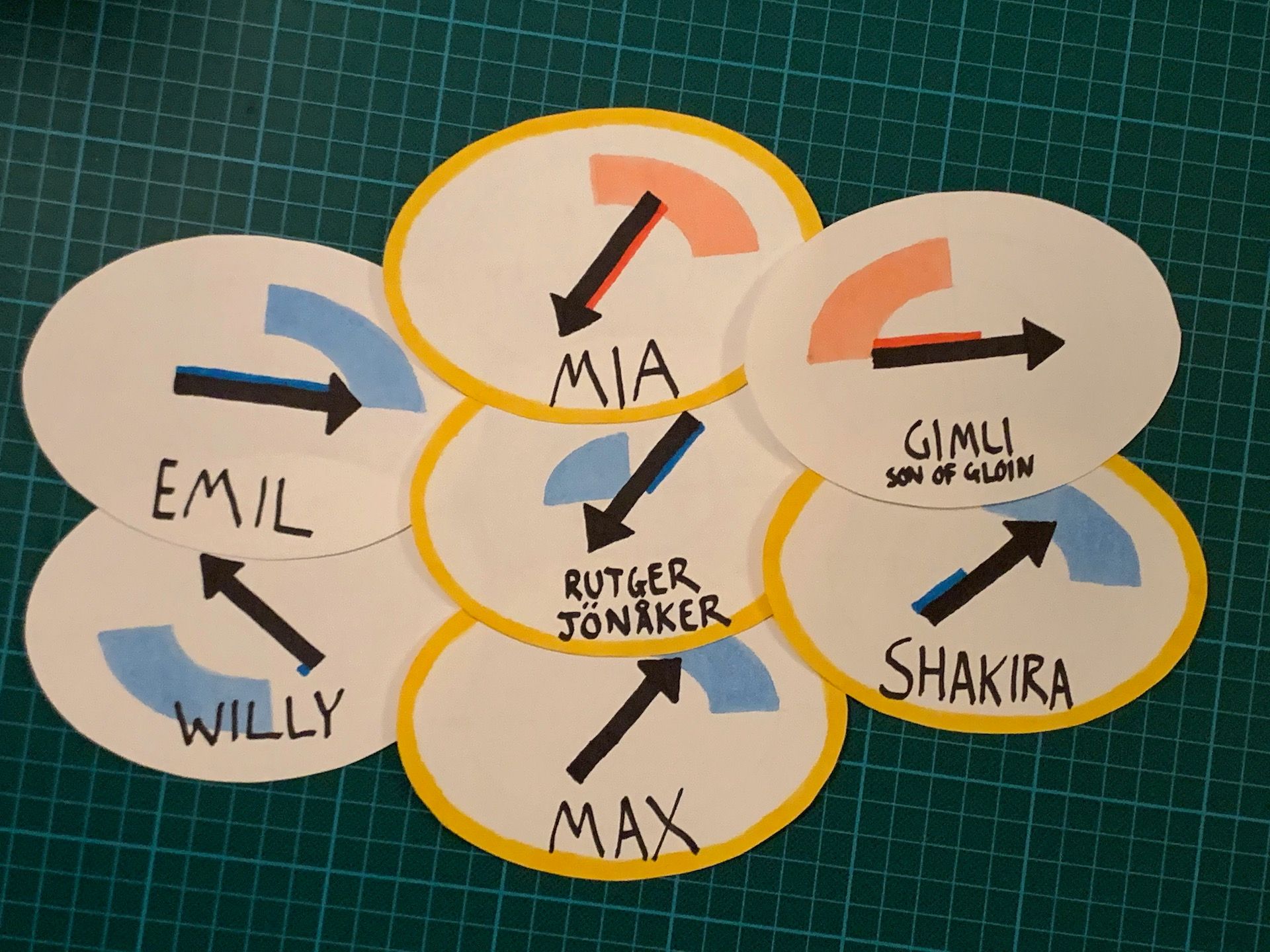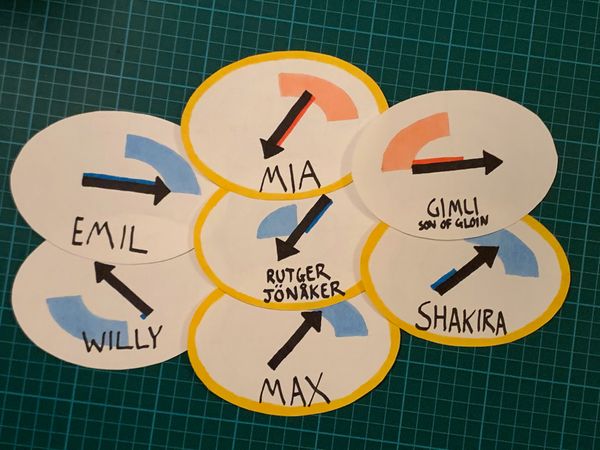 For my New Year's Eve party this year, I made a small collection of hand-drawn data portraits of the attendees.  The goal was to give the attendees - some of which didn't previously know each other - a conversation starter.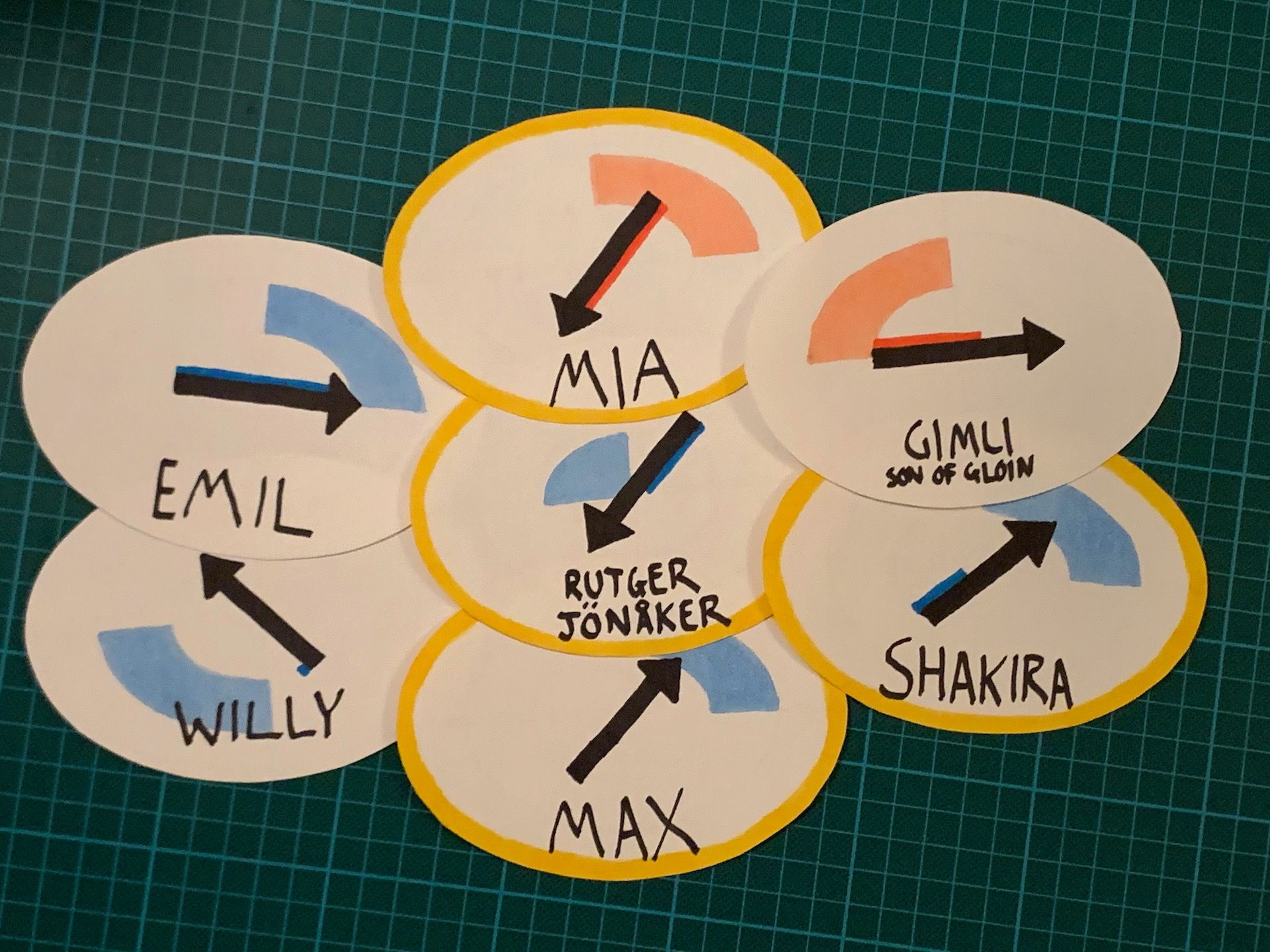 I collected data using a Google Form which I sent to each invitee the day beforehand. I then coded each datapoint into a visual representation.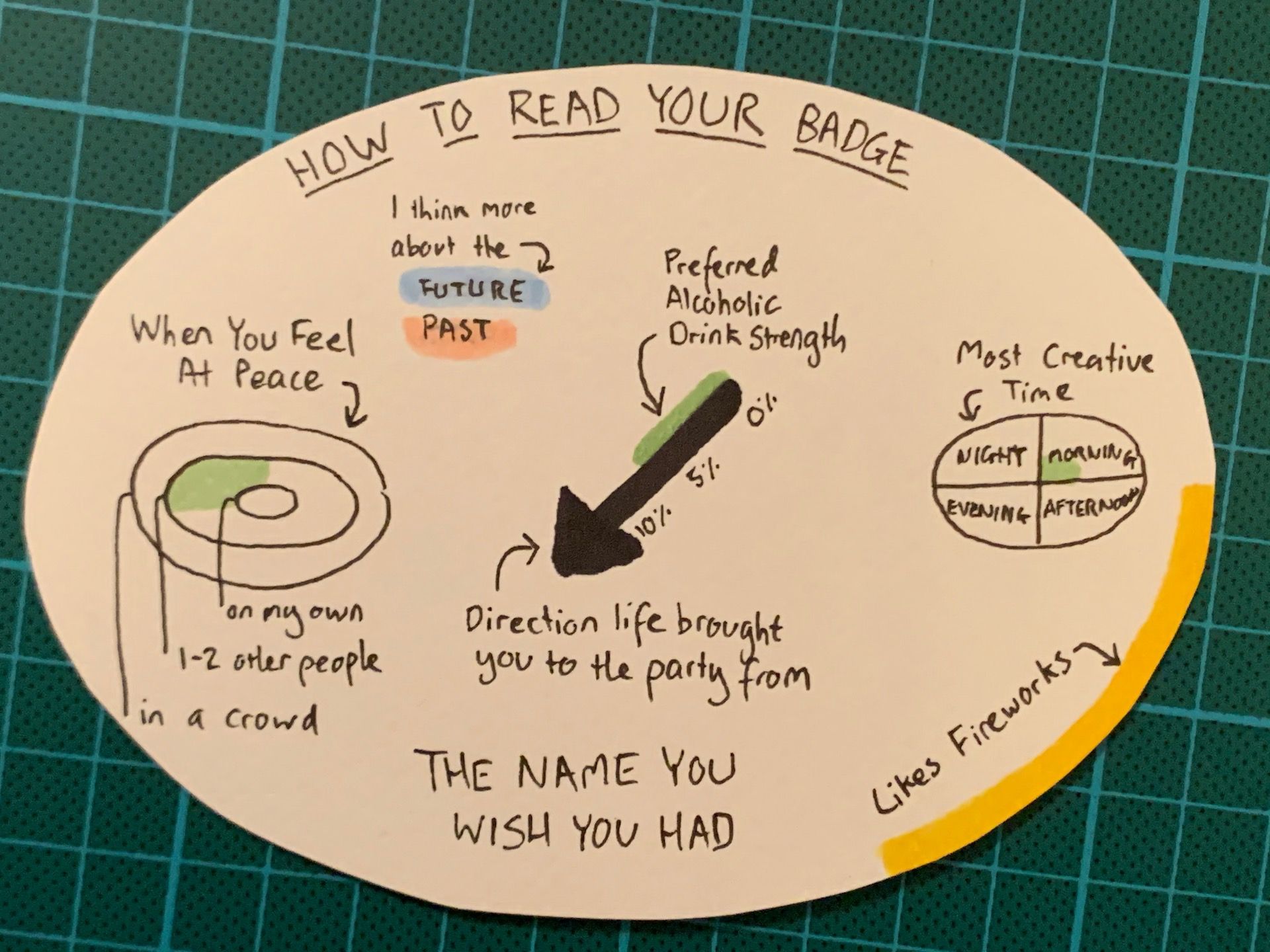 Finally, the last step was just to make the badges. I bought some fancy card and ran it through my cheap black and white laserjet printer to make sure the circles and segments were the same size on each badge. Then I just coloured them in with my beloved Copic markers. To finish them off, I taped a safety pin on the back of each one.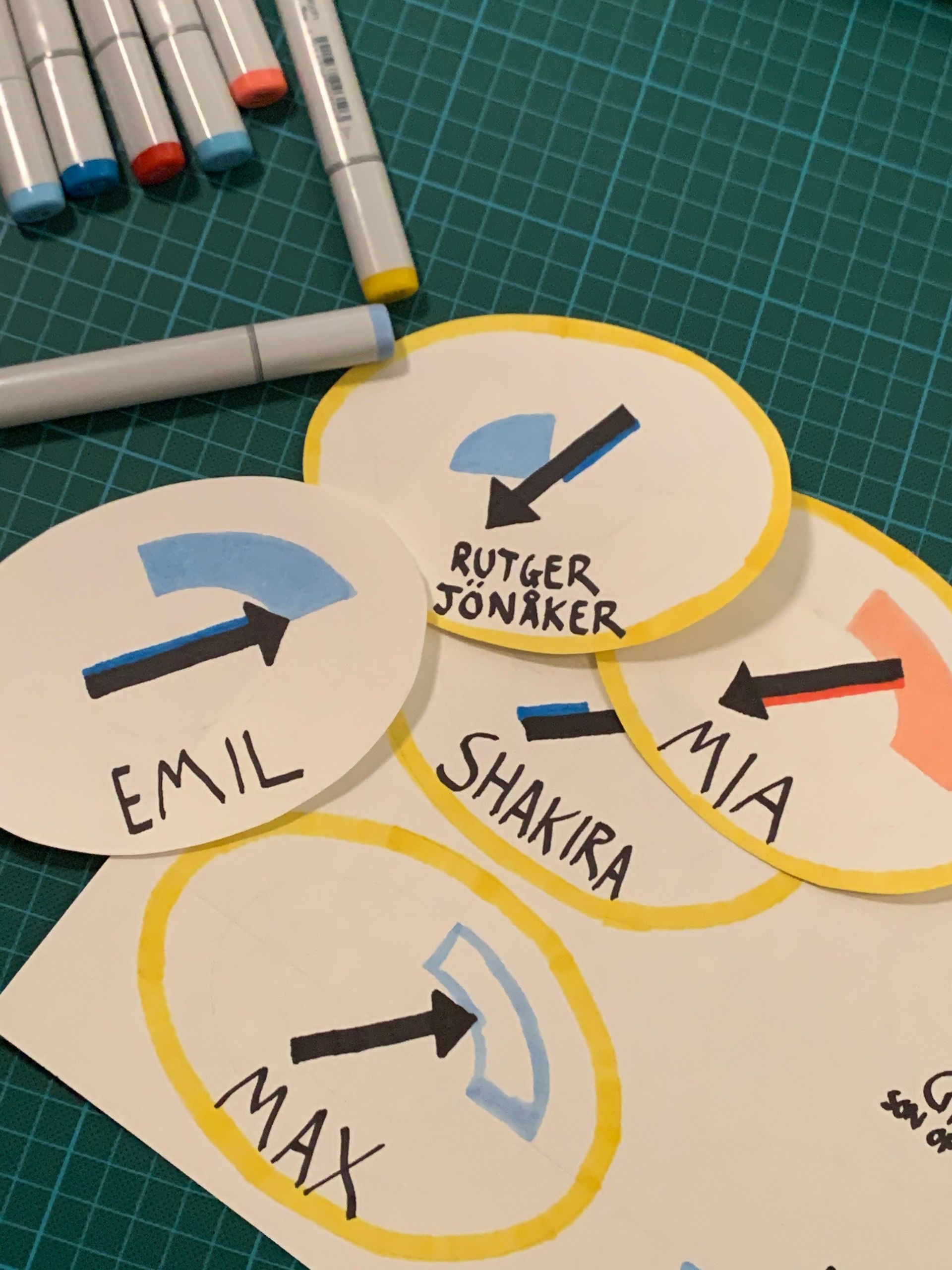 It was a fun, simple exercise, conceived and completed in less than 24 hours. The big, bold visuals made them easy to read from a distance. And the guests seemed to like them!