Scripter: Sketching with Code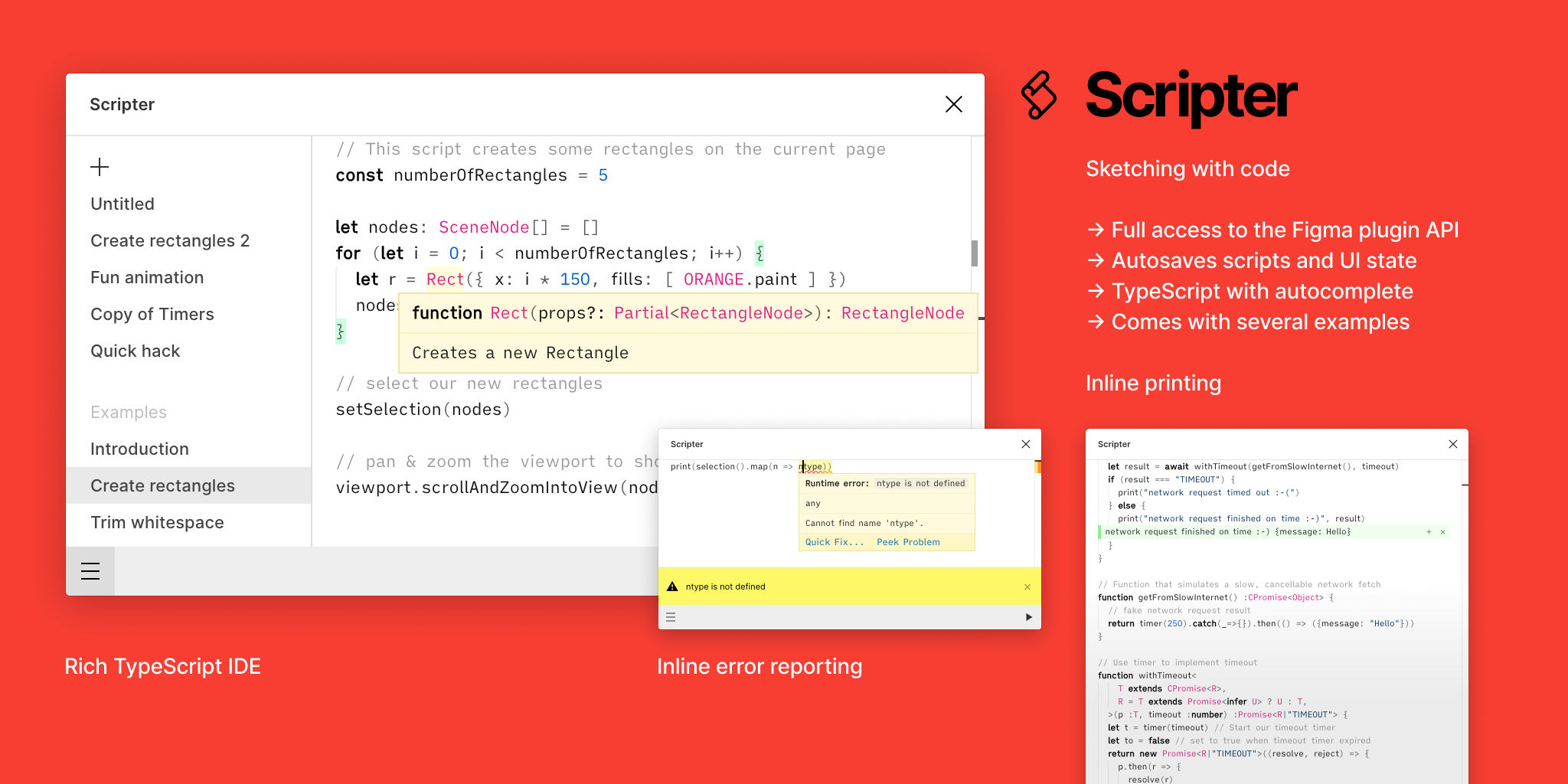 If you love Figma as much as I do, this may excite you.
All-round smart dude Rasmus Andersson has built a Figma plugin called Scripter that lets you write simple scripts (in Typescript) to play with the Figma API.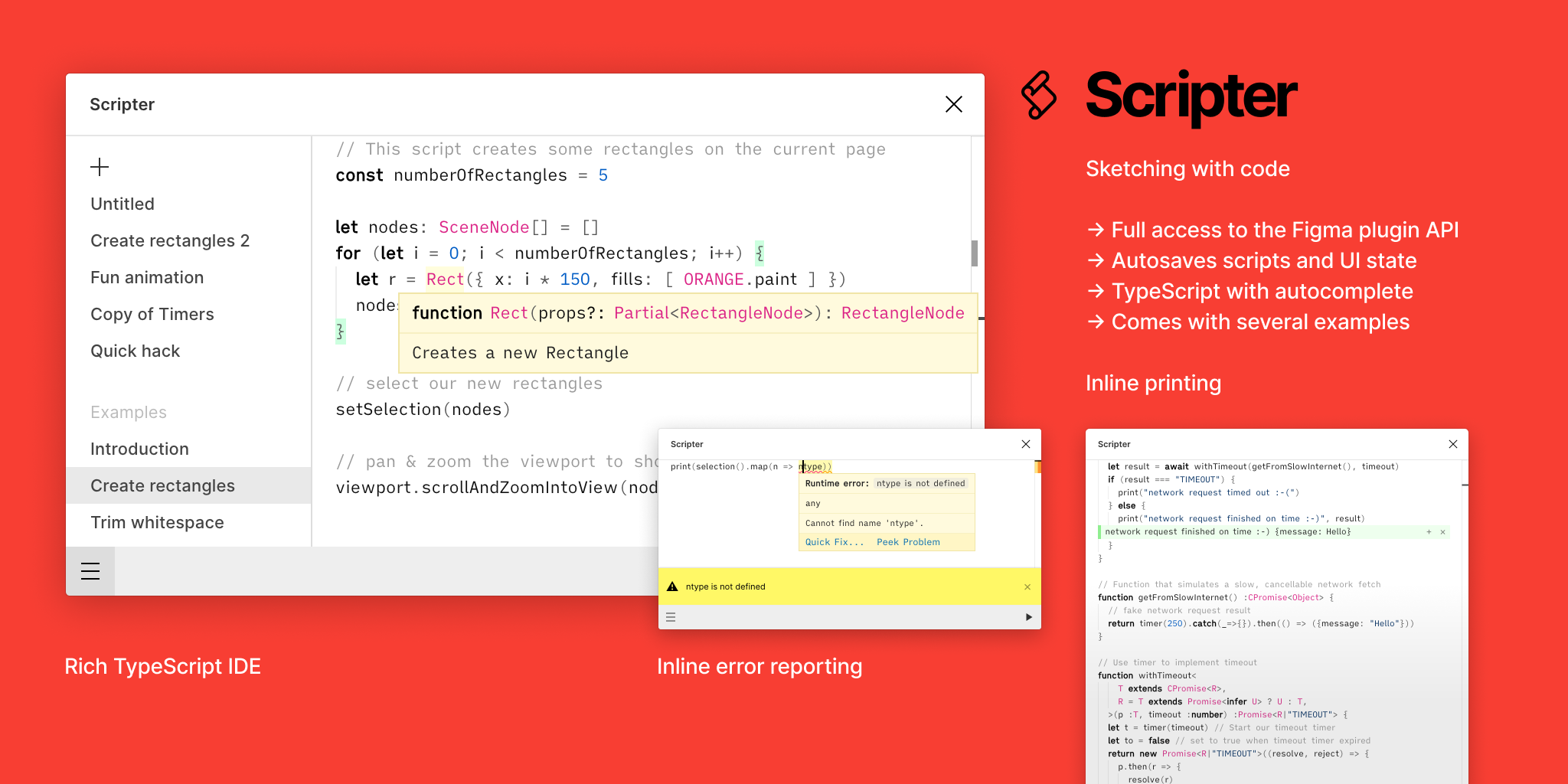 That means algorithmically generating rectangles, for example. Or playing with timers and animations. The possibilities are pretty limitless.
I've not had a chance to properly try it out yet - but there are a handful of introductory scripts that you can use to teach yourself the basics. I'm very much looking forward to digging in when I get a moment. Grab it here.
In the meantime, let me know if you use it to create something fun.