Google's Dataset Search Is No Longer in Beta
Rejoice, number-hunters - Google's Dataset Search tool is now officially out of beta. According to a blog post, the search giant has indexed almost 25 million datasets.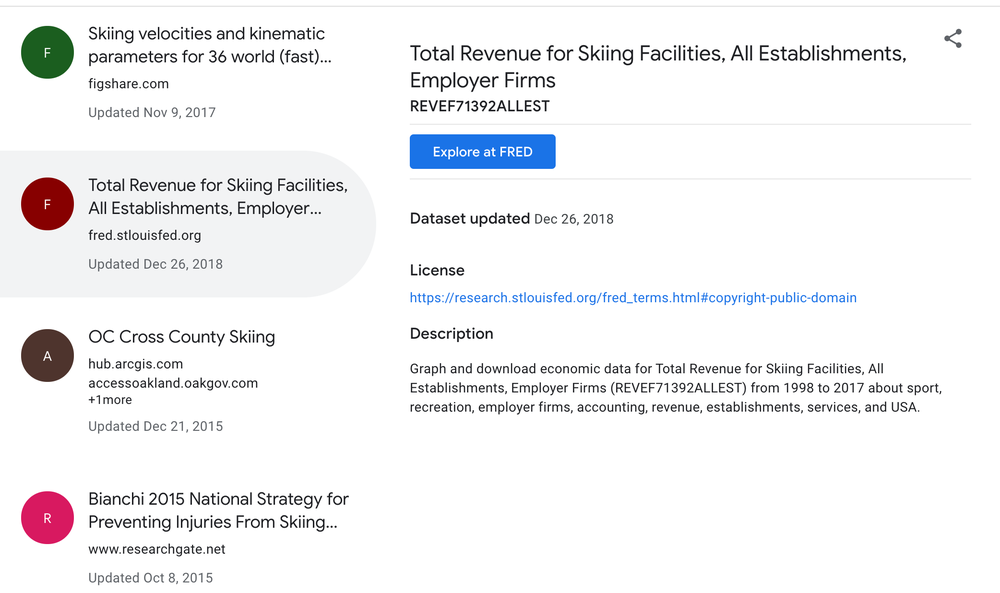 The tool previously delivered a scattershot of vaguely-related bits of information from academic papers through the decades, but its usefulness has been massively boosted by the addition of a filter for the type of information you're looking for (you'll probably want "table" if you're looking for numbers). There's also a filter for whether the data is available for free.
The most common queries, Google says, include "education," "weather," "cancer," "crime," "soccer," and "dogs". But the most widely covered topics in the dataset are geosciences, biology and agriculture.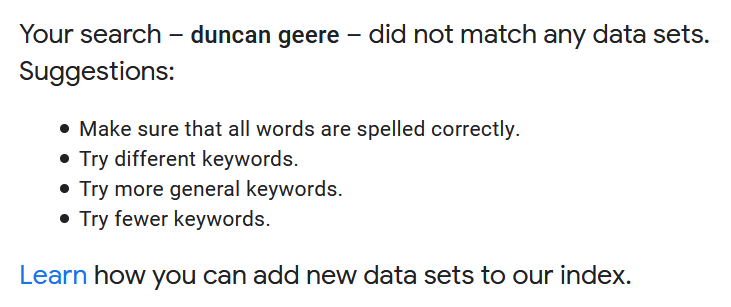 Go give it a spin: https://datasetsearch.research.google.com/