Noisy Megacities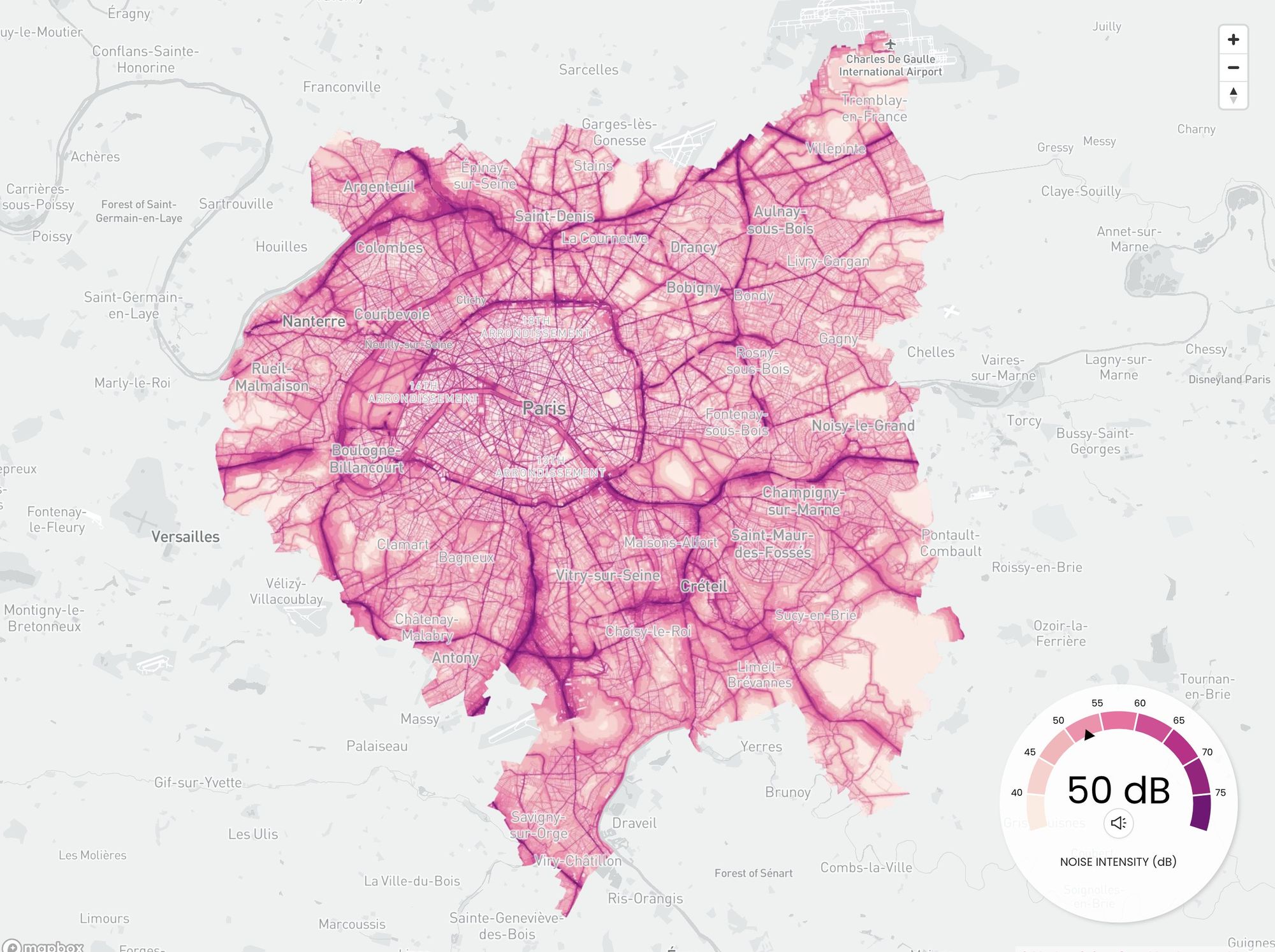 At Possible, the London-based climate charity I work with, we've just released Noisy Cities - an interactive visualization and sonification of noise pollution in London, Paris and New York - our Car-Free Megacities.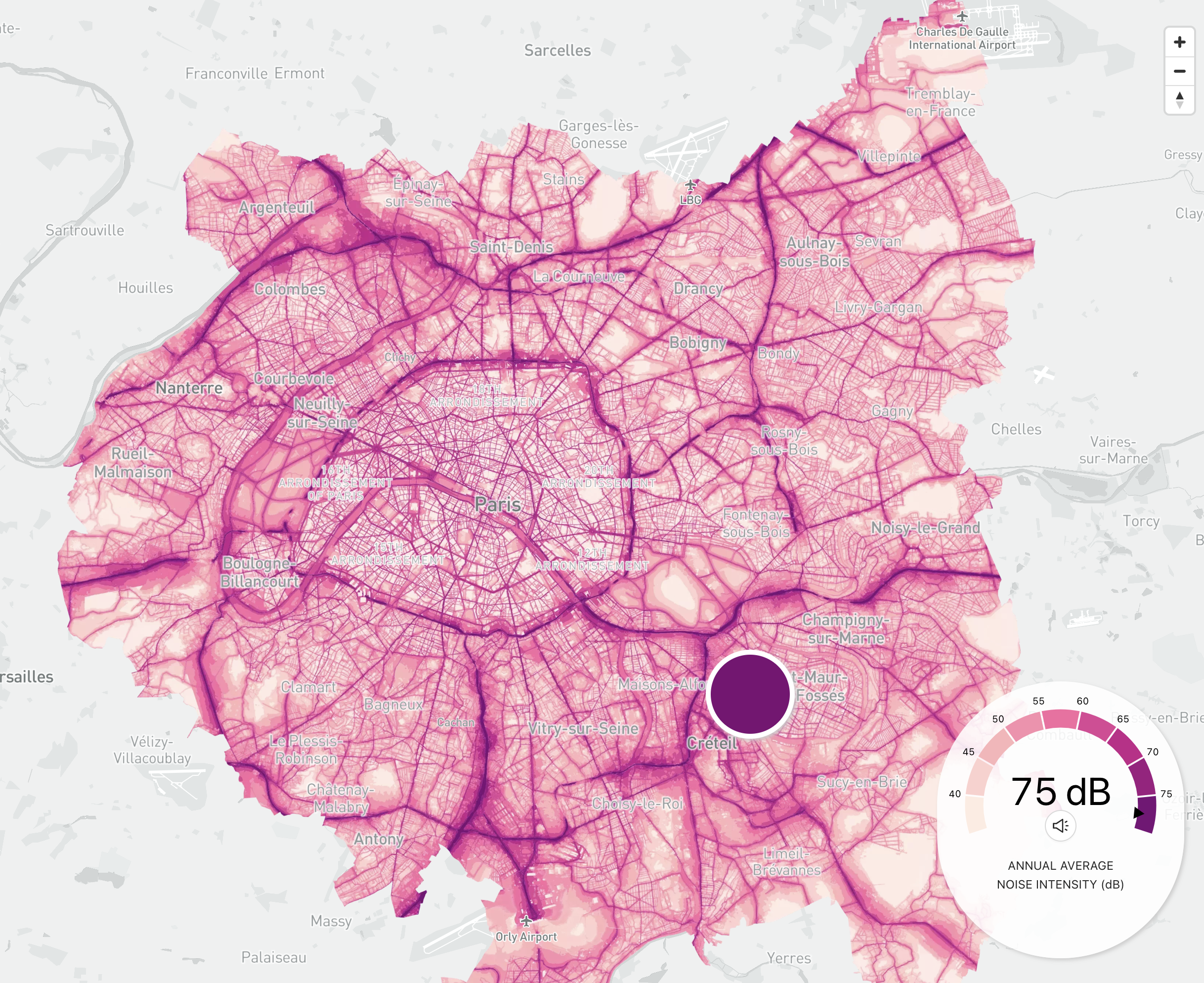 I highly recommend exploring with sound enabled - as you move over the map, you'll hear a simulation of what the soundscape might sound like at that location, from traffic noise to birdsong.
The project was a collaboration with Karim Douïeb from Jetpack AI, and based on his Noisy City map of Brussels from a few years ago. Karim handled the code side of things, while I handled the data, words and styling.
We've had some great press coverage of the project, from nerdy to mainstream: