Tenday Notes 11 Apr - 20 Apr 2021
Every ten days I share a quick digest of what I've been working on. Here's the latest. More in the series here. Want them in your inbox? Sign up.
---
The trailer for my upcoming data sonification podcast, Loud Numbers, is now live! Have a listen on the Loud Numbers website. There's also an RSS feed.
We're really gearing up for launch now - so I'm in the guts of planning the launch event and finishing up the last few bits on the podcast itself. It's going to be a bit of a crazy month!
---
Speaking of Loud Numbers, I also spent quite a lot of time the other day putting together some designs for t-shirts, and then figuring out how to put them on sale. They're now on sale, so go buy one.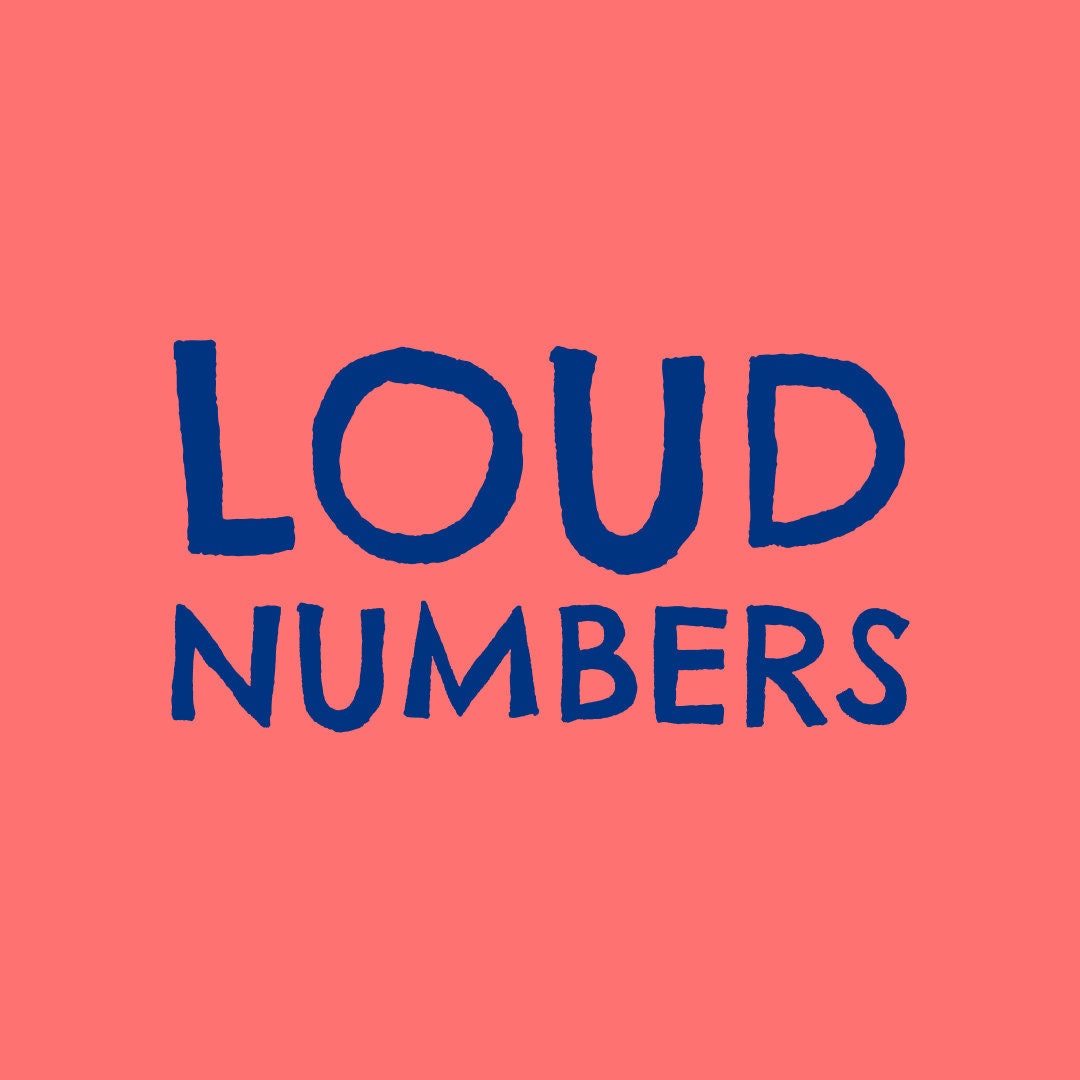 Figuring out the best place to sell t-shirts that wouldn't cost me much to keep the shop online was a bit tricky. Most places want a regular fee, even if you don't sell anything, which doesn't feel like a good deal to me. Eventually I settled on a combination of Printful and Etsy.
Using Printful gives me a strange feeling. You know astronauts describe how when they go into space they suddenly get a sense of how small they are in comparison with the whole world, let alone the whole unvierse? It's a bit like that. Unlike most retail interactions, you get to see the cogs of the enormous global supply chain turning, and understand how small you are in comparison. It's almost like infrastructure vertigo.
I want to make some stickers too, with the same designs on, but Printful's sticker offerings are pretty woeful so it looks like I might have to go with a different supplier there. Again, suggestions are welcome.
---
On bottomless pits:
In a practical sense, bottomless simply means someone tried to detect the bottom and couldn't. Naturally, locals would be concerned about the depth of an open hole or pool that they might fall into. They would logically attempt to plumb it with an available oar or long tree branch or sapling. Others will try a weighted line. If those methods fail, then, seemingly by default, the opening is declared "bottomless". Hundreds, perhaps thousands of openings and water bodies were said at one time or another to be "bottomless". Legends live on even into modern times.
More on Spooky Geology.
---
An AI tool that turns Minecraft screenshots into (vaguely) photorealistic landscapes.

---
As mentioned above, I just got back from three days of walking the Gotaleden - a 75km hike near Gothenburg - with my partner and a friend.
During the pandemic I've been taking the opportunity to do longer walks - usually a 25km round trip in a day. I did one 34km day las year, which was pretty intense, but I find that 25km is the sweet spot - enough to feel accomplished, but not so much that it's painful. So the obvious next step was to string three of those days together.
Turns out that wasn't too bad either. My legs and feet were tired at the end of the day, but not sore, and I never had any problem getting started the next morning. The terrain was pretty mixed - from forest floor to asphalt and everything in between. We stayed in hotels, rather than camping, which helped with not needing to carry heaps of stuff, and being guaranteed a good night's sleep.
The trail itself was pretty nice - there were some lovely segments in forests, and some less-than-lovely segments along motorways and through suburbs. There was only one technically challenging section, a muddy descent down a hill with the help of guideropes. Otherwise it was largely flat, along the Säve river.
We didn't get rained on, and for most of the hike there was hardly a cloud in the sky. That sounds nice, but I actually struggle a bit with that kind of weather - I'm a little photosensitive, and the glare of the sun for several hours can bring on migraines. Luckily I was able to keep on top of those with sunglasses and a baseball cap. Even so, I did need some painkillers on the first day.
I'd love to walk the trail again - perhaps in the opposite direction next time - as well as trying out some other multi-day footpaths, like the Vildmarksleden or even some chunks of the 340km Bohusleden.
It felt great to get out of the city and into the forest for a few days. If you have the opportunity to do something similar, I can definitely recommend it.
---
A database of abandoned seafarers.
---
Finally, if you're looking to get out of Adobe's clutches then you might want to check out Photopea - a surprisingly impressive, free, in-browser Photoshop replacement.

I'm quite amazed by the lightning-fast software that it's possible to make in the browser these days - if someone knows the technology that underpins things like this, Figma, the Spotify web player, etc then I'd love to hear about it. Is it just well-written Electron?