Tenday Notes 11 July - 20 July 2022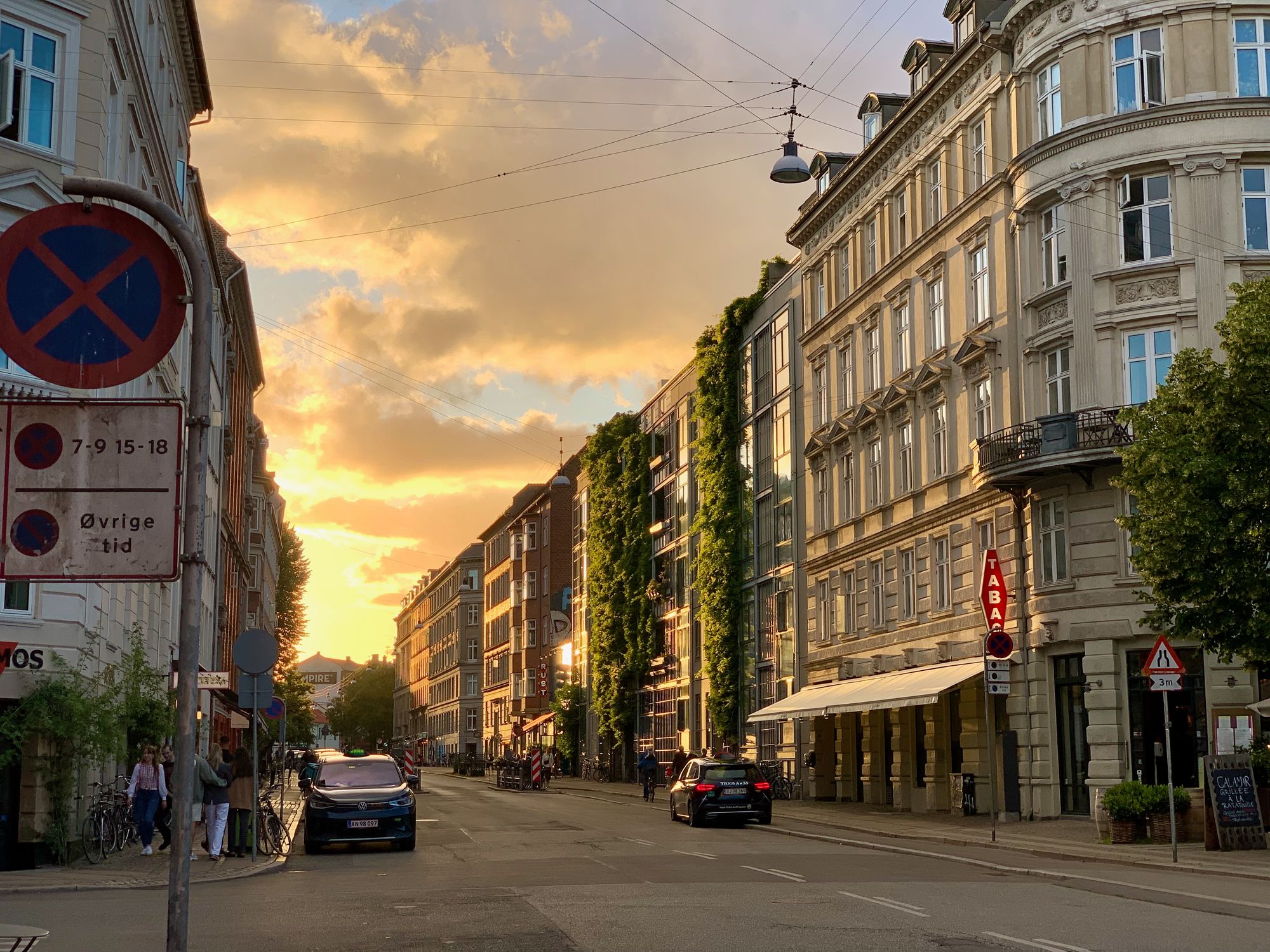 Every ten days or so, I share a quick digest of what I've been working on and reading. Here's the latest. More in the series here.
I've been on holiday for the last, well, ten days or so. So this is a lighter edition than normal. But hopefully you'll still find something interesting in it.
---
The last few days in the UK have seen a record-breaking heatwave, with temperatures in some locations rising above 40.3C (105F). This is consistent with what we'd expect to experience as the planet warms due to humankind's carbon emissions.
To mark this grim milestone, I put together a short sonification of temperatures in three of the hottest locations - Lincoln, Hounslow and Gatwick Airport. Each location is represented by a tone, and the louder/rougher the sound, the hotter the temperature. You can really hear the onset of the heatwave over time.
I'm happy to answer any questions about how it works - just hit reply.
---
Live in Europe and want to learn how to make sonifications like the one above? I'll be giving a one-day workshop in Amsterdam in October on the subject.
There are very limited places available (12ish, I think?), and we've sold more than half of the tickets already, so there are only a handful left. If you want to join us, then grab your ticket now.

If you're not able to attend, then you don't have to completely miss out - we're hoping to run a virtual version of the workshop at some point. If you think you can help us make that happen then get in touch.
---
In further sound news, Robin Sloan and Jesse Solomon Clark have released some details of their next AI-powered album as The Cotton Modules. It's called "The Greatest Remaining Hits" (!) and it's a concept album (!!) about AIs trying their best to recreate human songs lost on a colony ship voyage into deep space. I love everything about it, especially the preview track - "California".
---
My Possible colleague Matt has opened an exhibition in Berlin titled "Werbepause - The Art of Subvertising".
Subvertising is the art of rewriting a language using its own grammar to create spaces of possibility. By occupying an advertising space, subvertising uses multiple strategies – heartfelt critique; knowing satire; over-enthusiastic impersonation; and uncanny disjunction – to destabilise the function of the marketing culture that dominates our lives. It creates something false to tell us something true, forcing us to reflect on the social status of 'truth' today. The re-appropriation of public space is experienced as a moment of freedom.
If you're in the area, I highly recommend stopping by.
---
I don't normally include job ads in this newsletter, but British innovation think-tank Nesta is looking for a data journalist, and I gave them some help putting the job description together, so I figured I'd amplify it here to any data journalists reading. It looks like a genuinely exciting opportunity, and comes with a lot of flexibility in working conditions. If that sounds interesting, then give the ad a skim.
---
Finally, I'll leave you this week with an article about the $8 billion, four-decades-in-the-making plan to protect Venice from flooding. It's called "MOSE".
In flooding season (October – March), the island HQ is run by 100 people and works 24/7. A warning system alerts citizens, tourists and ships to an incoming flood. At its max, MOSE protects against 3m tides (which is ~1.5x the height of the record 1966 flood). Unfortunately, it wasn't operational by November 2019, when the city had its worst flood in 50 years.

The biggest question facing MOSE: can it protect against climate change and rising water levels in the long term? When CNN asked the project's lead Elisabetta Spitz this question, she said: "If in 100 years the barriers aren't enough and we can't hold off 3m tides, I can tell you the problem won't be Venice."
See you next time.
- Duncan