Tenday Notes 21 Nov - 30 Nov 2021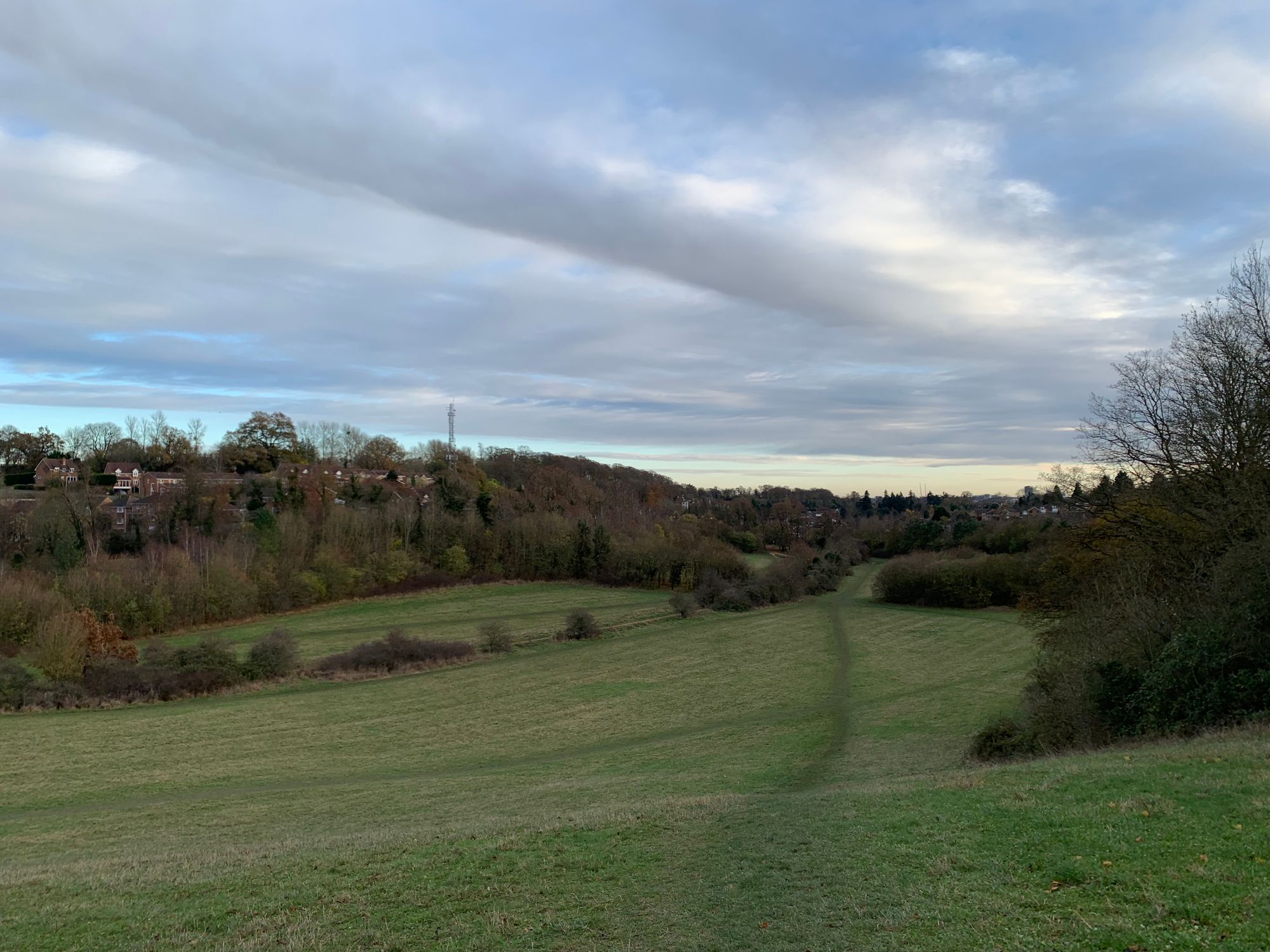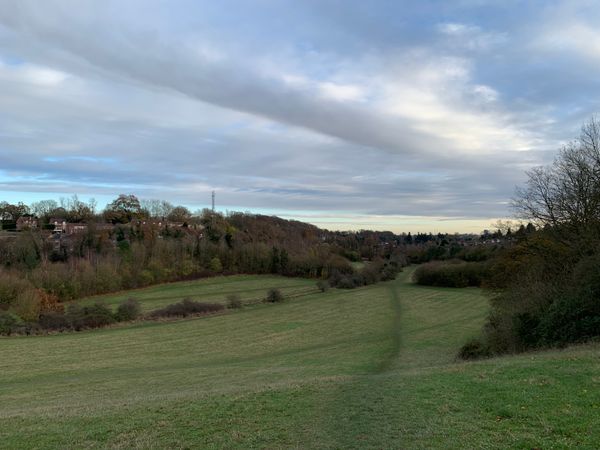 Every ten days I share a quick digest of what I've been working on and reading. Here's the latest. More in the series here. Want them in your inbox? Sign up.
---
Tomorrow, the first episode of my new pop-up newsletter will go out. It's called Signal Chain, and it's a creative collaboration with photographer Oliver Holmes.
We're going to take it in turns to send each other things every two weeks. I'm kicking off with a modular soundscape, then he'll respond to that with a photograph, which I'll use as inspiration for another soundscape, and so on. It'll run for 10 episodes, then we'll publish the whole lot somewhere on the web.
Subscribe here if you'd like to get our creative exchanges in your inbox every couple of weeks for a few months.
---
I'm in the UK this week for the first time in two years - a very brief visit to see close family, so won't have time to really see friends etc. But I'm aiming to be back over by train next year, pandemic permitting, and I would love to see many of you then.
I'm mostly working from my parents' home, but I'll be popping up to the capital tomorrow to meet my colleagues at Possible for the first time. Kind of weird that I've been working there for almost a year now, and I've never met any of them in person. So I'm looking forward to that.
Turns out the number one thing (beyond family, of course) that I've missed from the UK in the last two years are crumpets. So I've been gorging myself on those.
---
Not having to walk a dog four times a day while in the UK has earnt me a bit of spare time, which I've been spending on developing a sonification script for my Monome Norns.
Norns scripts are written in Lua, which I've not worked with much before, so there's a lot of Googling of syntax going on - but I'm slowly getting there. Lua starts counting from 1, rather than 0, which is very distressing to me, coming from Javascript and Python.
Nonetheless, this is one of the largest coding "projects" I've worked on for a while, with several different moving parts. First the script needs to grab a list of data files in a directory, choose one, and read it. Then it needs to parse a selected column of data out of that file, putting it in Lua data structures. Then it needs to show a visual representation of that data on the screen. Then the user needs to be able to select a scale and a root note (it only maps to pitch for now). Then they need to be able to play back the notes in sync with an internal or external clock.
Most of that is done, but I'm struggling with the file reading parts because they're slow, and the script tries to do things with the data before the reading is complete. There doesn't seem to be native support for asynchronous coding in Lua, so I'm exploring other options. I'll crack it eventually, but I fear it might involve restructuring the whole codebase in the process.
---
My coding has been accompanied by the excellent Music For Programming - a collection of mixes put together with a lot of love by Datasette. Highly recommended as a soundtrack for work of all kinds.
---
When quoting a price recently, I realised that my pricing strategy has changed a bit in the last year or so. Originally I was expecting to find a magical sweet spot where I felt that a price was not too high and not too low. But the reality is that the sweet spot is when I feel like the price is BOTH too high and too low. So sketched a graphic to illustrate.
---
Something changed this year in the discussions around climate change that I see on the web. More and more right-wing figures are switching from denying or delaying climate action to full-throated support. Look at Boris Johnson, leading the largest right-wing majority that Britain has seen in a long time, preaching the need for cutting emissions, installing heat pumps, and abandoning coal.
In truth, this has been coming for a long time. Conservation and conservatism share more than their first 10 letters. Both are about returning to a vision of how things used to be, before they were "ruined" by modern society. Both default to less interference, rather than more. Both value the "local" over the "foreign".
While this shift in right-wing thought should be broadly welcomed, it's worth thinking about the battles ahead. Already, extremist politicians across Europe are attempting to use environmentalism as an argument for reducing immigration and strengthening borders, as described by Oliver Milman in this Guardian piece:
In the UK, the far-right British National party has claimed to be the "only true green party" in the country due to its focus on migration. In Germany, the rightwing populist party Alternative for Germany has tweaked some of its earlier mockery of climate science with a platform that warns "harsh climatic conditions" in Africa and the Middle East will see a "gigantic mass migration towards European countries", requiring toughened borders. Meanwhile, France's National Front, once a bastion of derisive climate denial, has founded a green wing called New Ecology, with Marine Le Pen, president of the party, vowing to create the "world's leading ecological civilization" with a focus on locally grown foods.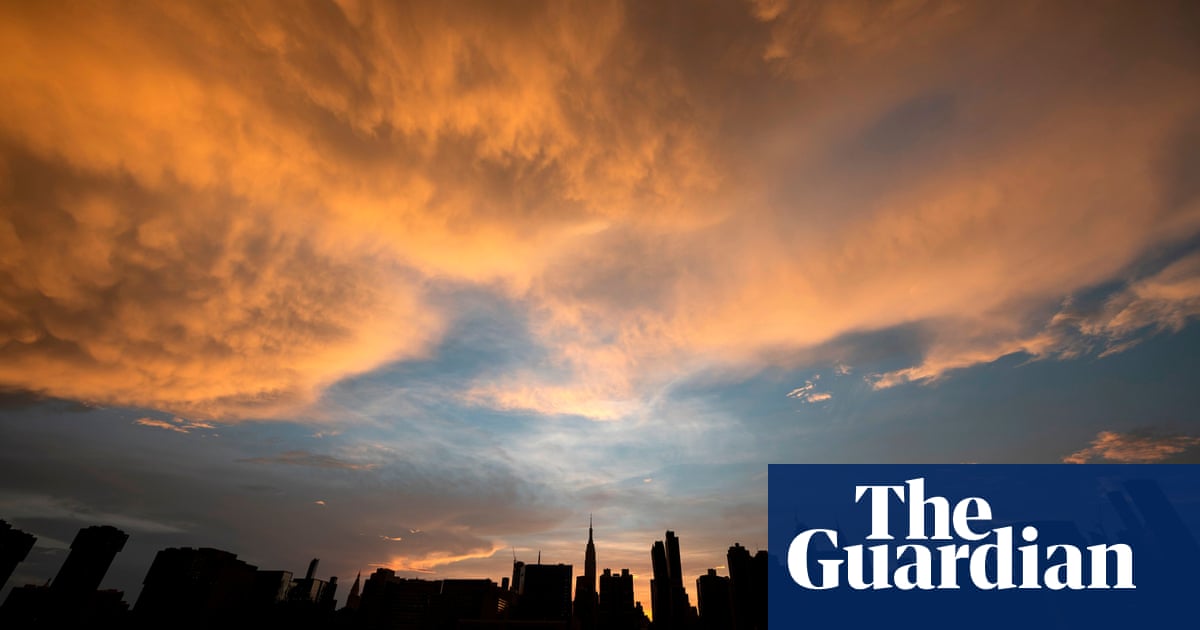 The reality, of course, is that few climate migrants want to migrate at all. They're being forced to abandon their homes by the extreme weather and climatic changes unleashed by the wasteful, high-carbon consumption habits of richer countries - the same lifestyles enthusiastically promoted for decades by the very same right-wing politicians who are now sounding the alarm.
What's more, the personal carbon footprints of these climate migrants are a tiny fraction of those of people in richer countries. So don't be fooled by anyone claiming that "population" is the real climate problem, or that the only way to protect our way of life is to enclose our homes in a ring of steel.
The least disruptive path forward is to rapidly cut emissions and reverse the destruction of natural environments, so that as few people as possible are forced from their homes by severe weather and climatic chaos.
---
Finally, a book recommendation. I just finished and very much enjoyed the short and sweet A Psalm For The Wild-Built, by Becky Chambers. It's a short solarpounk novella that tells the story of a person who doesn't know what they want, and a robot who does. It wears its solarpunk firmly on its sleeve (in fact it overdoes it a little at times), but it's short enough that that's not a bother. If you're looking for a little more optimism in your reading diet, a little glimpse of a better world, then I think you'll enjoy it.
---
That's all for this week. Catch you in ten days.
- Duncan