Tenday Notes 21 March - 30 March 2023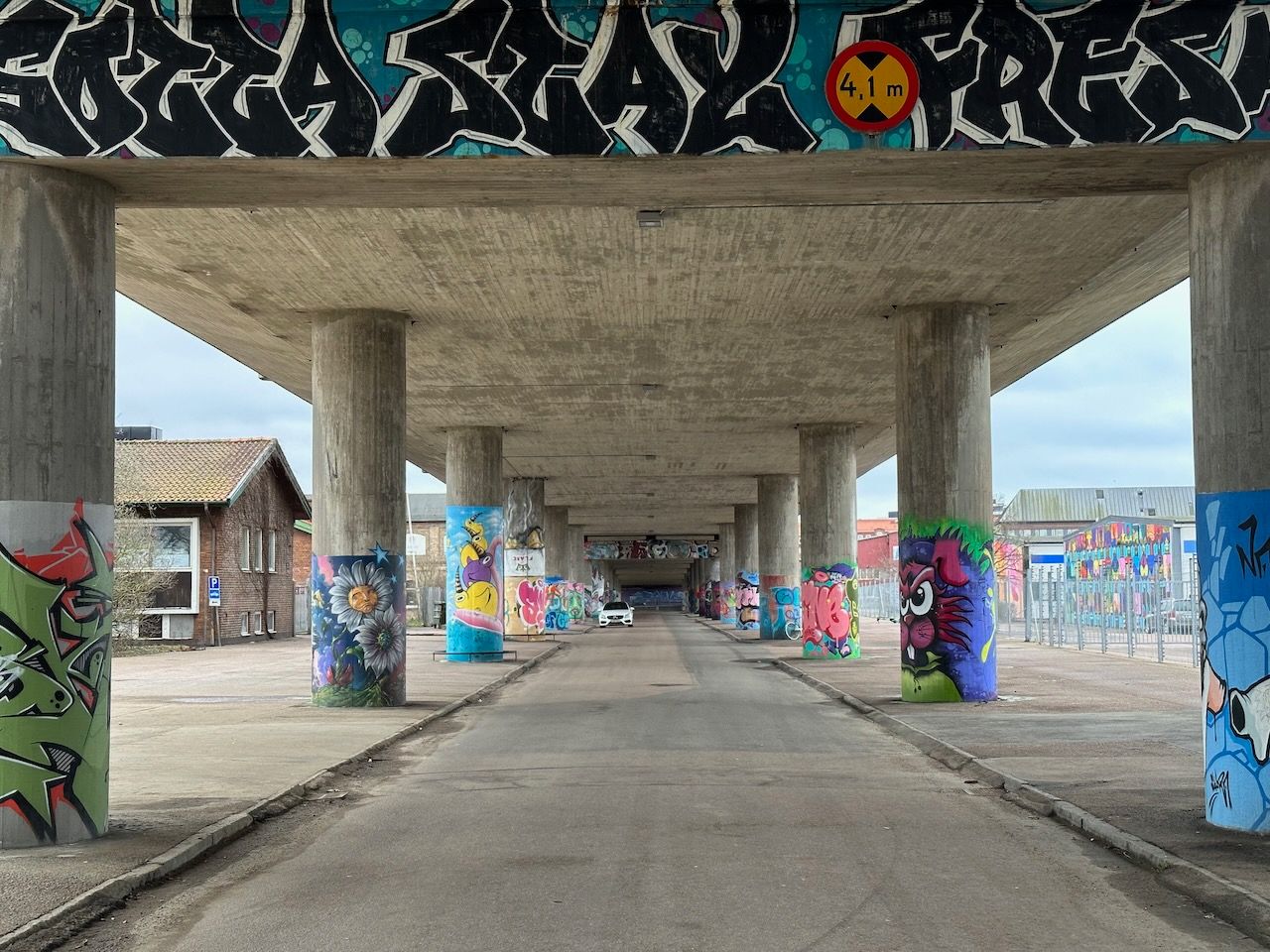 Every ten days or so, I share a quick digest of what I've been working on and reading. Here's the latest. More in the series here.
The most clicked link from last time was to a set of badges that allow you to mark content as not created by AI.
---
Lots of sonification stuff today, so let's get straight into it. First - I'm doing another sonification workshop, and this time it's online! The title is "Punk Sonification: A DIY Approach to Turning Data into Sound".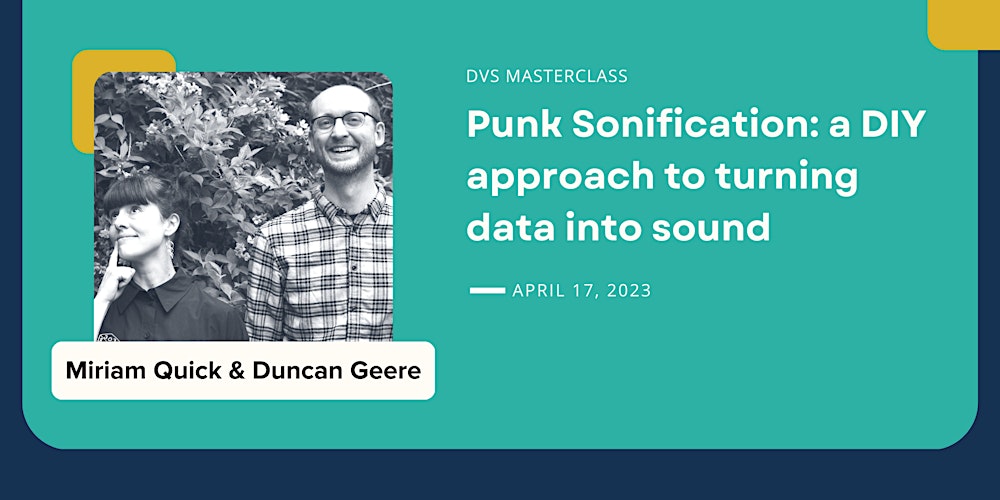 It's gonna be a bit different to previous sonification work that I've done, in that it's about making sonifications without code or synthesizers or even spreadsheets, and the strong emotional connection humans have with sound and music. It's about expressing yourself freely with data and sound. Punk, plus data. It's gonna be heaps of fun.
It's on 17 April. Sign up here.
---
If you just can't wait that long then tomorrow (Sunday 2 April)  I'm going to run a workshop for the Decibels community on the Loud Numbers VCV Rack module. If you'd like to learn how to do sonification in a free virtual modular synth environment, then you should come along! It'll be beginner-friendly. Find all the details right here.
---
More sonification - there's a new Loud Numbers track. It's about air pollution in Bristol, transforming a year of city air quality measurements into music, and featuring Bristol artist T. Relly. It was even featured on Channel 4 News!
I didn't do too much work on this personally - it's primarily the work of my Loud Numbers collaborator Miriam, who was commissioned to make it as part of the Knowle West Media Centre's "Slow the Smoke" project. Here's the full music video.
The data is represented by a dirty drone layer that muffles the rest of the track. The more drone, the more dangerous particles were breathed in by Bristolians. The track begins in August. Air quality tends to get worse in winter, so the drone gets pretty wild in the middle of the track. In springtime  – the end of the track – the air cleans up and you hear the music clearly once again.
We love doing commissions like this, so send us an email if that's something you're interested in exploring.
---
I fixed a small bug on my categorical data mapper tool. Give it a csv with data in it and an ordered list of things (e.g. musical notes, colours, or just "low, medium, high") and it'll automatically classify them for you. Very handy for small-scale data artworks.
---
Finally, on the sonification front, here's a short video rounding up a collection of interviews on the challenges of communicating data to a general audience, and the opportunities that sonification affords us - starring Miriam and I, as well as a collection of other smart folks. My bit starts at 1m39s or so.
---
Okay, what else is happening in non-sonification-land? Well, my colleagues at the Elevate Dataviz Learning Community and I recorded a new episode of the Elevate Dataviz Show where we talk about pricing models for freelancing.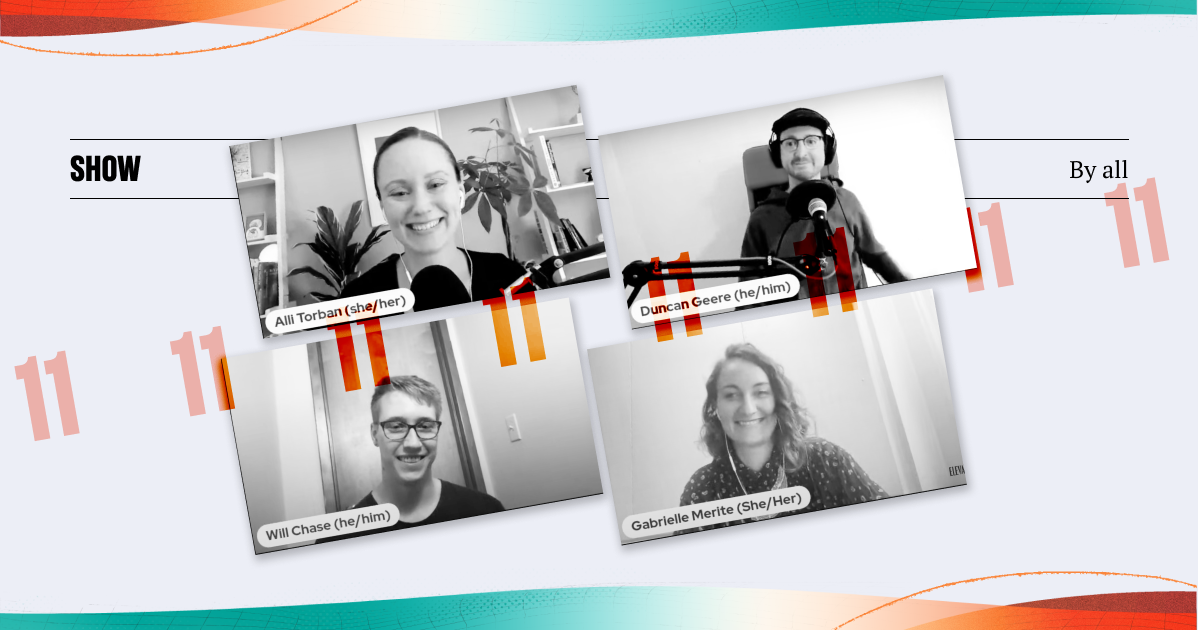 We go over time-based pricing, project-based pricing, value-based pricing, blends of all three, and much more - talking about our experiences with different approaches and what we see as the advantages and disadvantages of each.
I think almost anyone who does any kind of client work will find it useful, whether you're a freelancer or a studio, in dataviz or not. Give it a watch, and if you want more, come join the community.
---
The world would be a better place if every tech writer wrote like Nilay Patel does in this "Best Printer of 2023" guide. I have that printer, and can vouch for pretty much everything he says about it.
---
Wanna know how to date an audio recording using background electrical noise?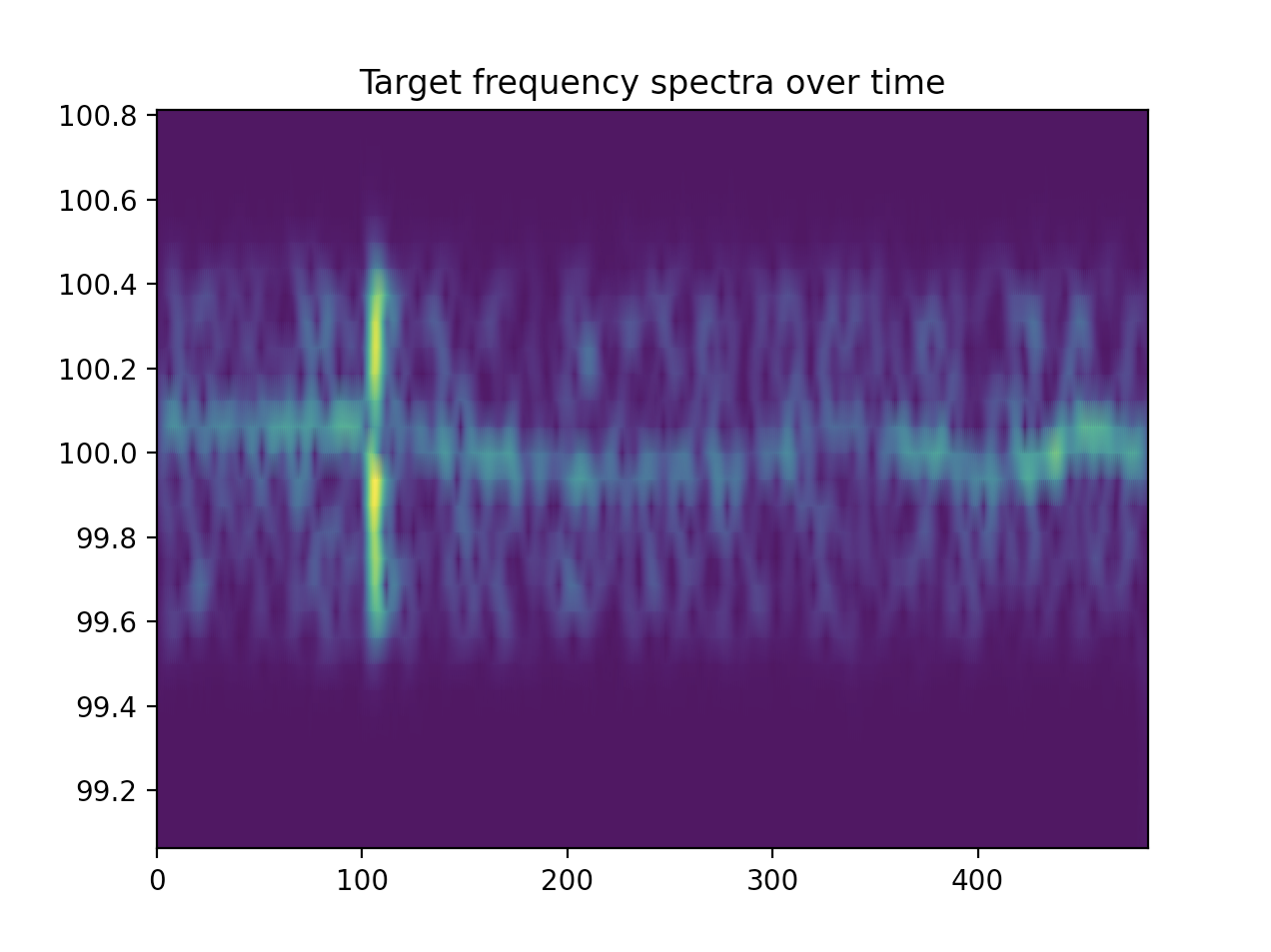 ---
In the early 20th century, Njoya the Great - ruler of the kingdom of Bamum in what is now Cameroon, ordered that a survey be taken of his lands. He'd seen how useful maps were in the hands of German colonisers, and wanted to map his territory before someone else did.
The King led the surveying expedition himself, and they worked out their own system to represent what they found. They didn't have modern surveying equipment to measure distance, instead they used watches to time how long it took for them get from A to B, and calculated the distance from their speed.
The result is a rare example of indigenous African cartography - here's a little zoomed-in section:
There's a great writeup, with tonnes more details and a zoomable full-size version, over at Atlas Obscura.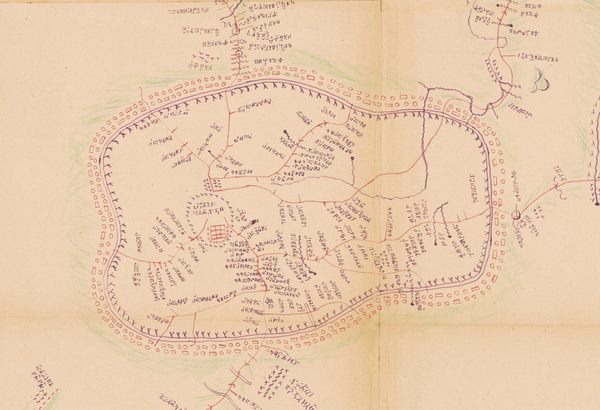 ---
Finally, if you like scientific paper writing tool LaTeX, you're gonna love Typst - a modern upgrade that does collaborative editing, templates, and much more.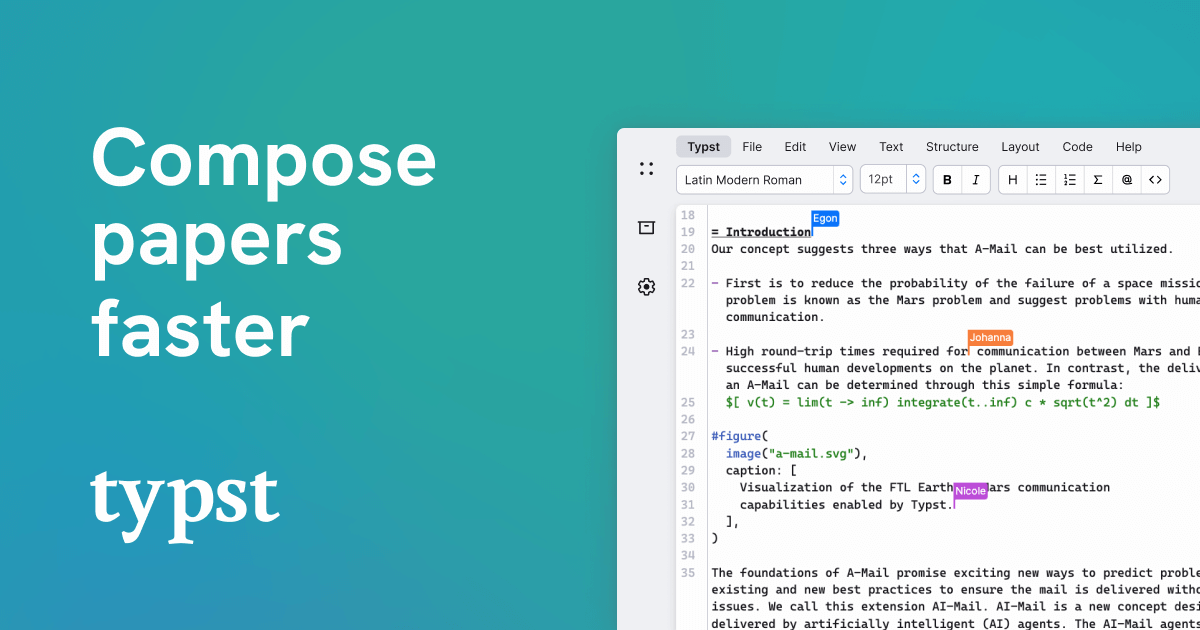 ---
That's all for today. See you in 10 days, during which I'll be walking 135km through nothern Skåne - Hårjsö to Hörby.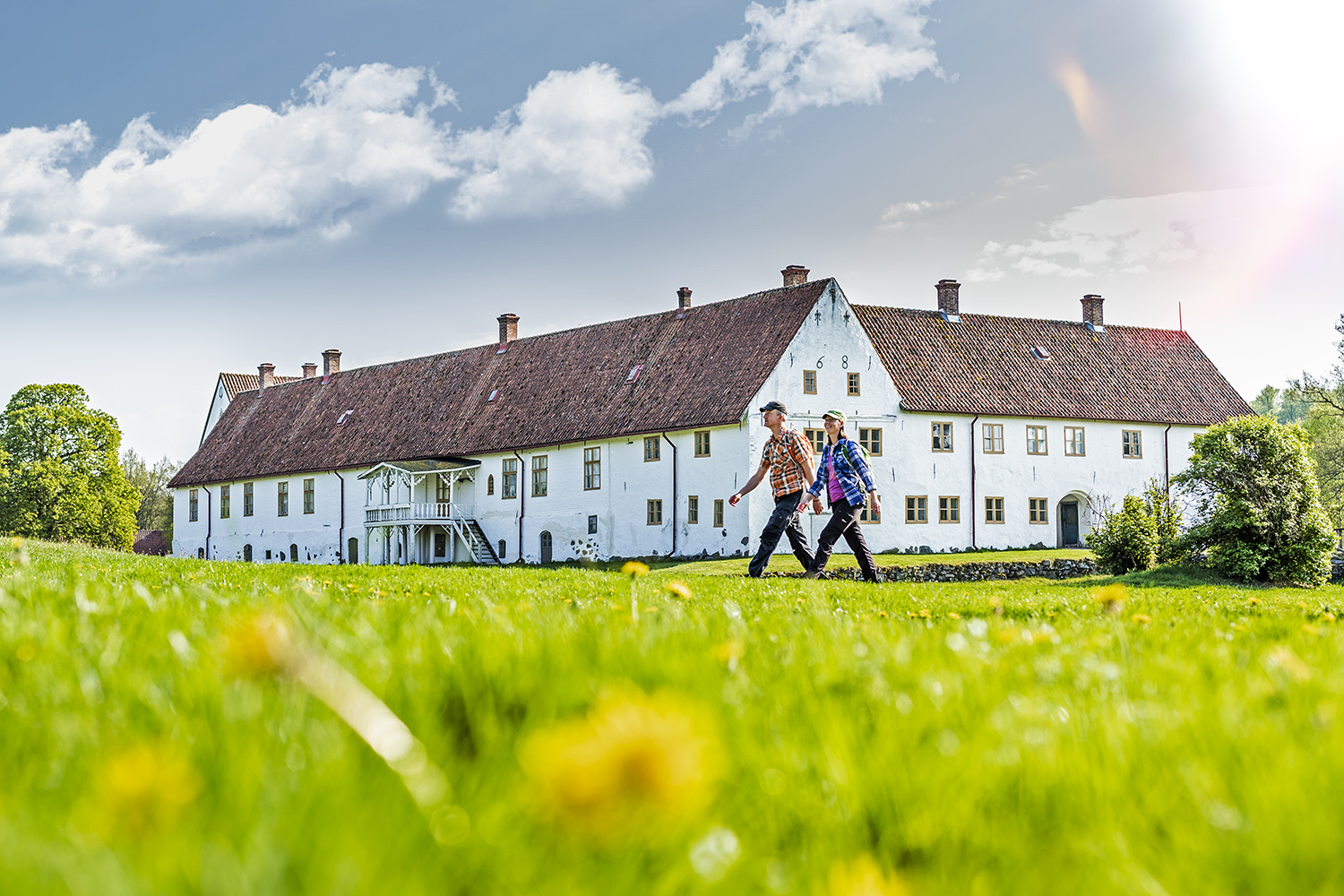 As such, the next entry will likely be some sort of travelogue of that trip. Look forward to that!
- Duncan