2020 in Review: Community Building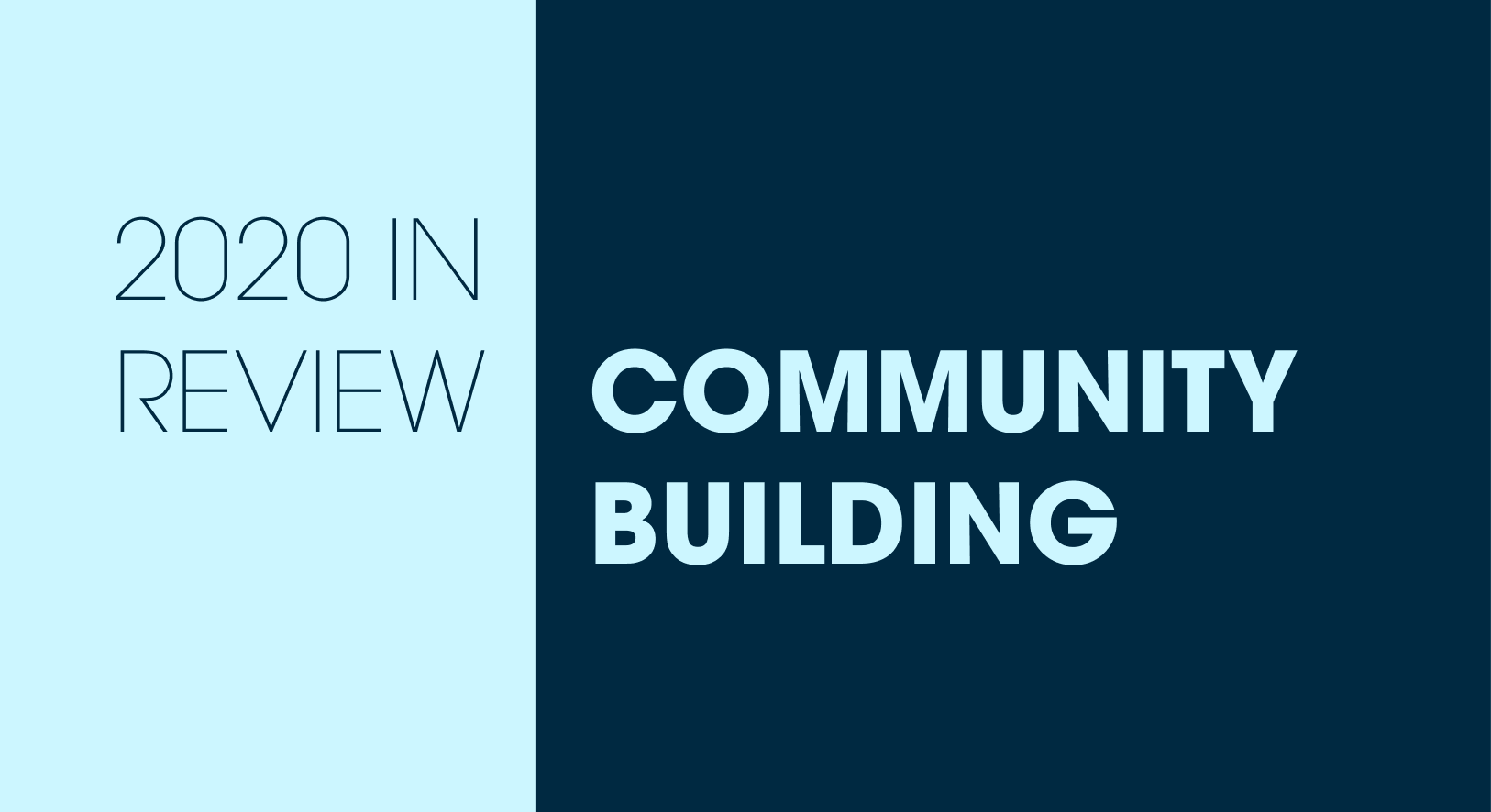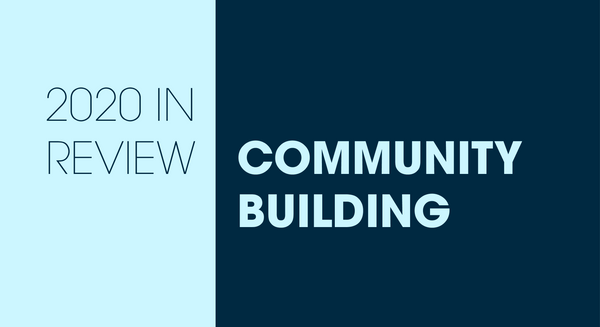 This the fourth of four end-of-year roundups that I'm writing about my work in 2020, covering information design, generative & data art, Loud Numbers and community building. I'll be talking about what I've created over the course of the past year, but also what I've learnt in the process.
Let's get started with the number one most rewarding thing that I've done in 2020!
---
The most rewarding thing I've done in 2020, by far, has been the creation of a small peer support community, and I would encourage each and every single one of you to do the same.
Let's start with the background. At the start of April, in the always-excellent Storythings newsletter, my old boss Hugh shared a link to David Hieatt's "It's Just Me" manifesto (which has since been renamed the "Keyboard CEO Manifesto". David Hieatt is the founder of The Do Lectures, which is a bit like TED but on a farm.
There's lots of good stuff in the manifesto, but my favourite bit is where he writes:
Don't compare your chapter 1 with someone else's chapter 11. Build a community of Chapter 1's. It's good to talk. To share. To spur each other on. Sometimes it's a pat on the back that you need. Sometimes it's a kick in the shins. This small community, once you have learned to trust each other, will provide both. Find your Chapter 1's on Instagram or Twitter etc. Keep this community small. 7-12 is a good number. Have a catch up once a month on Zoom. You will be amazed at how important this becomes to you. And to them.
I had heard people speak previously of the value of having a small community of like-minded folks, but reading that spurred me finally into action. I messaged a dataviz designer who I'd exchanged a few messages with in the past, and whose meticulous public documentation of their work I admired greatly, to ask if that sounded like something they'd be interested in. They said yes. So we got to brainstorming.
Note: I'm not going to identify any of the other people in the group by name here, because I haven't asked them if it would be okay to do so.
Over a Zoom call we identified three other freelance information designers that we thought may be like-minded, whose work we admired, and who were also publicly sharing their process (figuring that those people would both care about process, and care about sharing). Though looking back at the chat log I actually put it at the time as "people making cool stuff who are still at a relatively early stage in their career". We put together a short mission statement, and sent it to those folks:
Our mission is to advance the craft of information design by supporting people who work with data visualization in the early stages of their career. We do this by providing a trustworthy, private, safe, online space where members can get feedback, advice, and peer support on all aspects of working in the field.
We also compiled a set of principles:
Members are your colleagues, not your competition.
Everyone is different, and we value those differences.
Anything discussed in the group stays in the group.
Regular participation is a requirement for continued membership.
Decisions are made by consensus, not majority vote.
We run on a non-profit basis.
Every single person we identified said they were interested in joining a call to talk about it. We did a call. They loved the idea. We made a group chat, and tried to come up with a name, and totally failed for ages, but we did agree that we would have casual video calls every two weeks where we could talk about how things are going, and any issues we were facing in our work.
Those calls. Wow. They're solid gold. We've held them consistently every two weeks since late April, and they're so tremendously valuable. How valuable? Well, I think every single person in the group has attended every single one (except for one that I missed because I had a killer migraine). That's unheard of in any professional group I've been a part of in the past, where people drift in and out.
After a while (when we finally came up with a name) we registered a new Slack instance where we're sharing thoughts, inspiration, tips, questions and more on a regular basis. We've started a small collaborative project which will hopefully become a reality next year. And we've expanded the membership of the group from five to eight.
The most challenging thing, honestly, is not making it any bigger. There are folks who I would love to invite, who I think would get a lot out of it, but adding more people would make it harder than it already is to find a time to meet (especially across timezones) and we already have so much to talk about in each meeting that it would boost their length beyond 90 minutes - which is already about the limit of time that anyone can realistically concentrate on a video call.
That's the main reason why I'm writing this - to share the (enormously successful) model that I've used, so that you all can build your own small network of like-minded folks and get as much out of it as I have.
A few other miscellaneous tips.
We do a thing on our calls that we refer to as "baby steps", where we promise to do a few things before the next call. Two weeks is a good timeframe to get things done, and people have mentioned several times that they wouldn't have got something finished if they hadn't promised us that they would.
Be as open as you can (though build trust first). We talk openly about rates, our mental health, the terms we demand of our clients, design feedback, and loads more. But we didn't start in those places. It took a little while before we were comfortable enough with each other to ask bigger questions like that.
We stole a concept from Leapers called "Little Wins". It's a channel where we write messages when we've had a small win. Maybe it's just "Finished a write-up that I've been putting off for weeks!". Maybe it's "Got featured in an industry round-up newsletter!". We also keep an eye out for each other's little wins, and congratulate each other on them.
We have a knowledgebase where we're trying to compile useful resources, though it's at a fairly early stage. Expanding/improving this is one of the things that I want to prioritise in 2021.
We're in the process of giving each other "annual reviews", like you'd get in a big company. Freelancers don't get annual reviews usually, so we're trying to give each other an opportunity to step back and look at the big picture. I'll write up more about this once the process is complete.
Putting this group together has been one of the most rewarding things that I've done this year. I would strongly recommend that if you don't have a small group of likeminded folks already - locally or internationally - then you should build one. I'm very happy to answer any questions about how it works, and give advice on starting.
---
I've also spent a good chunk of this year working on my blog and newsletter, where you're reading this right now. Let's talk about my blog, Bar & Line, first.

I started out the year with the best of intentions, and kept up a post a day throughout January. By the end of the month, though, I was already finding myself queuing things up several days in advance and then not really responding to the discussion of the day as a result. I was also struggling to find interesting stuff to share.
So at the start of February I reassessed things. Instead of sharing everything as blog posts, I would start writing a series of "weeknotes" instead - which I remixed into "Tenday Notes" to give myself a bit more time between them. These would cover the minutae about what I'm working on and what I'm interested in, and I'd continue to post in various series I had planned - Tools I Love, Completed Work, Sketchbook Pages, and more.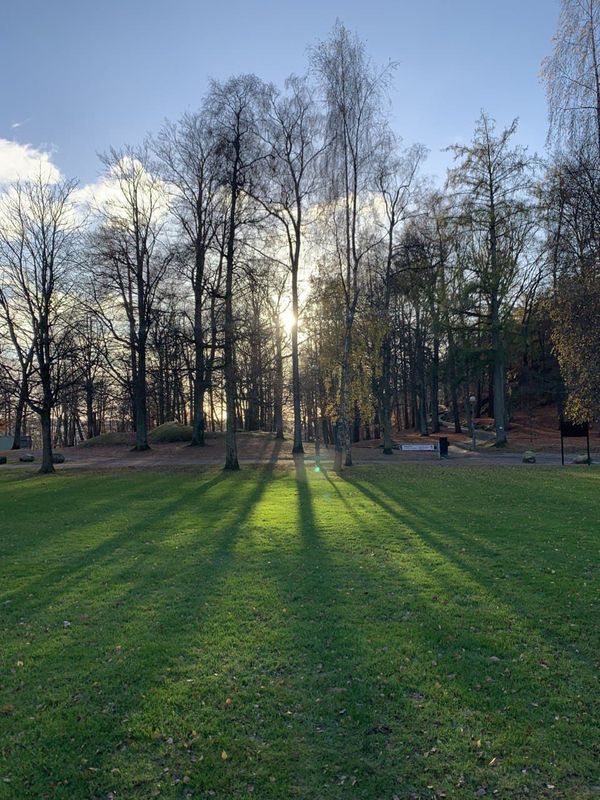 Tools I Love did okay at the start of the year, but I haven't posted to it since March. In my to-do list I've got a bunch of other entries planned, but it's so rarely at the top of my list that it never gets done. Maybe I'll try to reawaken it in 2021, but I'm not going to try too hard.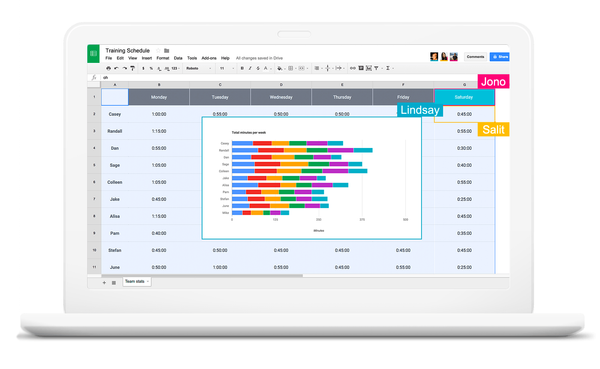 I've been a lot better at publishing summaries of my Completed Work. My blog is the main place I direct people to when they want to find out more about my work and process, so it's a priority for me to document that in blog posts.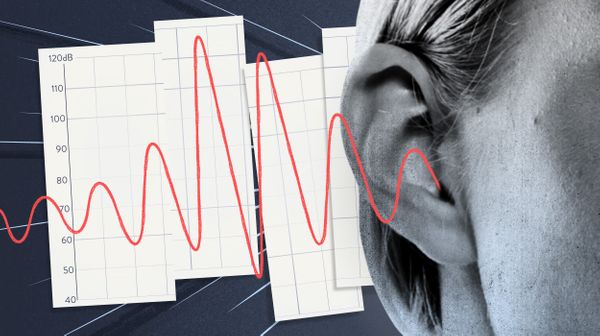 Similarly, I've been reasonably good at writing the occasional longer-form post on subjects that interest me, and sharing older work that I'm still proud of from my archives. I've been particularly good at keeping up my Sketchbook Pages series - where I share pics from my dataviz sketchbook. These are surprisingly popular, and they're a key part of my creative process, so that's probably what motivates me to keep that up.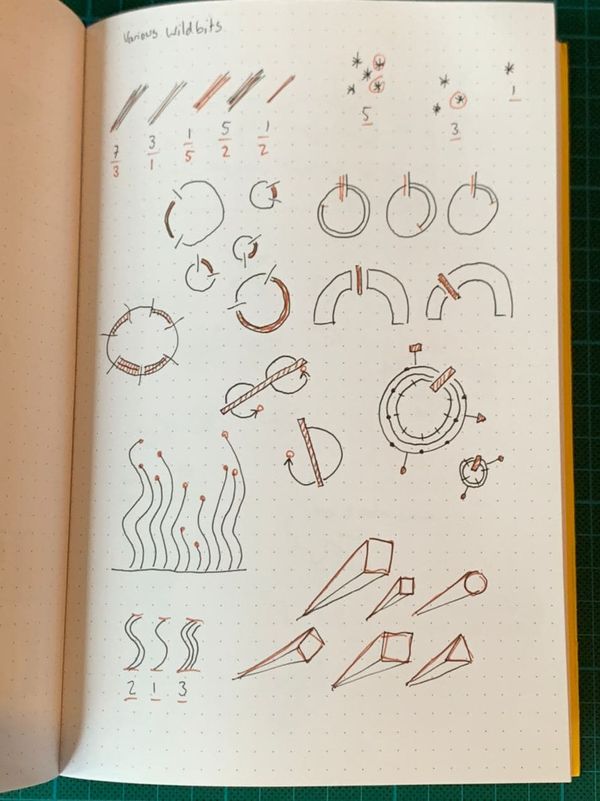 The blog hasn't been quite as busy as I hoped when I launched it in January, but it's certainly not dead - which was my biggest fear. Ultimately, it's doing its job as a long-term stock of useful and interesting resources, and for that reason I'm happy with its current role in my workflow. I don't anticipate any big changes in 2021.
Then the newsletter. I've had various "seasons" of my newsletter over the past five years or so, and the latest season feels like the best yet. It began in April, and basically consists of the same Tenday Notes that I post on my blog - which by that time had settled in their format.
I've struggled in the past with getting newsletters together. Every time my internal deadline arrived to send a new one, a wave of dread would wash over me and everything I wanted to put in it had deserted me. But I found a magic trick to get around that. Write it ALL THE TIME.
That's not as intense as it sounds. Every day I have a to-do list item to write down a note about one thing that caught my attention that day (my own work, or that of someone else). The note (which I write in Obsidian) is usually a couple of paragraphs, but sometimes it's just a sentence or two. It depends on the time I have to spare, really. But there's rarely a day where I have absolutely nothing to say or share. Often I actually write a few notes in one go, because there's more than one thing worth sharing.
Then, when the deadline rolls around, the newsletter is already written! All I need to do is go through the text, give it a light edit for clarity, maybe move a few paragraphs around, load it into Buttondown and my blog, and hit send/publish.
Since shifting to this new approach, my newsletter subscriber base has grown about 45%. But more importantly, the whole process feels light and breezy. Often I'm actually excited to send it out! Which is a total reversal from the old wave of dread. It feels great to be in touch with lots of people on a regular basis (and especially big thanks to those of you who hit reply, making it feel more like a conversation than a broadcast). If you're struggling with getting a newsletter written on a regular basis, I highly recommend this approach.
So yeah, both my blog and newsletter are working well for me. But given that you're undoubtedly reading this on one of those two platforms, I'd like to know what you think. What's working for you? What's not working for you? Is there something you'd like to hear more from me on? Or less? Either hit reply or drop me a line at duncangeere@gmail.com.
---
Finally, the last major part of my community work in 2020 has been with the Data Visualization Society. I've volunteered at several levels in the DVS over the course of the year.
Firstly, I've served as a moderator in many of the society's channels. This is simple community gardening work, that involves a few basic but time-consuming things. Replying to people who aren't getting replies. Pointing people to the right place for their question or comment if they post it in the wrong place. Keeping on top of the discussion. Occasionally asking people to remove or edit their post because it's breaching the code of conduct.
Secondly, I've participated as a member of several of the Society's committees. I've contributed to the Publications, Community, Communications and Events committees, to a greater or lesser extent, over the course of 2020. This has involved weighing in on decisions, collaborating with other committee members or working individually on various jobs.
At the time of writing, I'm now only a member of one committee - the Events committee, which is putting together a virtual event called Outlier in early 2021. I'm very excited about Outlier - it's going to be a very different experience than many online events, focused wholly on the community. I'm particularly proud of how we're putting accessibility and inclusion at the top of the priority list - allowing speakers to present in their first language (with subtitles), paying speakers for their time, broadcasting a 20-hour conference day to ensure people from every timezone can attend, and much more.
Once Outlier is done, I'm planning to significantly curtail my involvement with the DVS. I'm disappointed with how the Society has evolved over the course of 2020 - going from a scrappy, exciting upstart to an opaque corporate monolith.
Instead, I'm planning to concentrate my energies on my own communities - the aforementioned small group of dataviz freelancers that I've created, and the community around my blog and newsletter. There's also the community around Loud Numbers to worry about, which I've not written about here, but is growing fast and will undoubtedly be a big part of 2021 for me.
Also, once the danger of Covid recedes, I also want to participate more in in-person local groups - perhaps around music and creative computing. It's likely that 2021 will involve moving to a new town (more on that in due course), and making friends in Sweden is hard without joining local groups.
---
That's the end of my roundup of my community building work in 2020, and the end of all my 2020 roundups, in fact. If you missed my information design, generative art, or Loud Numbers roundups, then I suggest clicking those links. You can follow my 2021 progress, if you're not already, by subscribing to my newsletter and adding my blog to your bookmarks list.
Thanks for reading, happy new year, and all the best for 2021!